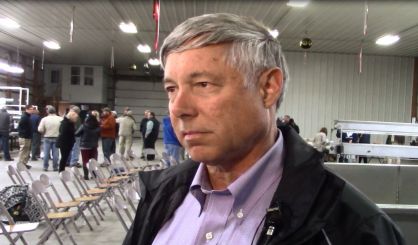 A new effort is being launched by a bi-partisan group in Congress to get some procedural rules changed so more can get done. Spearheaded by the Problem Solvers group, Congressman Fred Upton tells WSJM News the "Break the Gridlock" campaign aims to implement new rules when the next Speaker is chosen. He said the changes are a bit "Inside Baseball," but gave us some examples.
"If you have a germane amendment to a bill that's co-sponsored by 20 Republicans and Democrats, guess what — it's automatically going to be considered," Upton said. "You're going to have a vote. If you've got a bill that has more than 250 or so co-sponsors, that committee chairman or chairwoman is going to be required to move that bill through the process and to the House floor."
Upton says the recent failure of Congress to approve an immigration plan has left some members frustrated enough to back the "Break the Gridlock" effort. He says the Problem Solvers intend to make "Break a Gridlock" a national campaign.