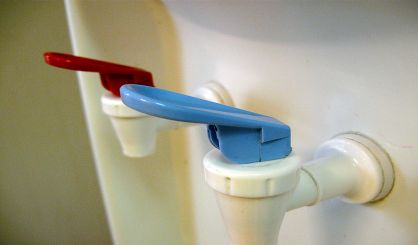 Michigan's latest water crisis is coming from a chemical used in manufacturing, fire suppression foam, and other uses. PFAS has turned up in wells north of Grand Rapids, near Kellogg Airport in Battle Creek, and most recently, rendered the city of Parchment's water system unusable in Kalamazoo County. State Representative Peter Lucido of Macomb County wants an immediate ban on the substance enacted. He spoke with Michigan News Network about it.
"The Flint water crisis was contained in a localized area," Lucido said. "This PFAS, this is all over the place."
About 31,100 Parchment and Cooper Township residents were told last week to stop using their water due to PFAS contamination.
Pictured: Congressman Fred Upton and other volunteers who handed out bottled water to Parchment residents last weekend.