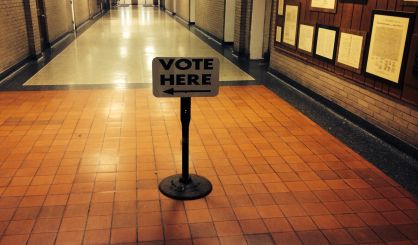 When you cast your ballot today, the Michigan Secretary of State's Office is reminding you to stick to just Republicans, Democrats, or Libertarians. Spokesman Fred Woodhams says any ballot with more than one party selected will be tossed out and you'll have to vote again.
"Voters should only vote within one column," Woodhams said. "You can't start mixing and matching between the parties."
In the race for governor, there are nine candidates to pick from. There are four Republicans, three Democrats, and for the first time, a pair of Libertarians.
'Their presidential candidate, Gary Johnson, performed well enough that the party did make the 2018 primary ballot," Woodhams said.
Woodhams is encouraging people to check their sample ballot at Michigan.gov/vote to be prepared before heading to vote. Polls are open the normal time of 7 a.m. to 8 p.m.