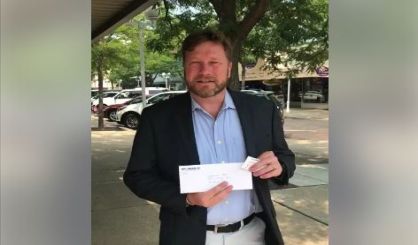 Democratic candidate for Congress Matt Longjohn is calling for six debates with Congressman Fred Upton between now and November's election. On Tuesday, Lohnjohn's campaign posted a Facebook video in which he said he accepts an Upton challenge for debates.
"On Tuesday night last week after the primary, he said he was looking forward to a campaign filled with debates," Longjohn said.
Longjohn is proposing six debates, one in each of the Sixth District's counties. Those counties are Berrien, Cass, Kalamazoo, St. Joseph, and Van Buren, along with most of Allegan county. Longjohn's campaign said they're waiting for Upton's response.