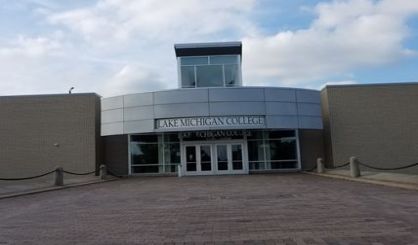 Buildings at Lake Michigan College will soon look a lot different as $40 million in construction is underway right now at the Benton Township campus. LMC Director of Facilities Sara VanderVeen tells WSJM News they're just now wrapping up phase one of a $33 million renovation project at the main building.
"That'll be including our new arts and science faculty suite, and we have the new lecture halls that are going to be updated," VanderVeen said. "Those will be opened up mid-October, and we're working through the relocation of one of the departments that was moved as part of the office updates."
Phase two will involve work on the second and third floors. Classes will not take place there while construction is underway. VanderVeen says another major project that's ongoing is the construction of the new wine and viticulture building for the wine program. So far, they've poured the foundations and utilities are being put in. VanderVeen hopes the walls and roof will be done in time for the first snowfall so the building can be enclosed. She expects the wine facility to be done next May.