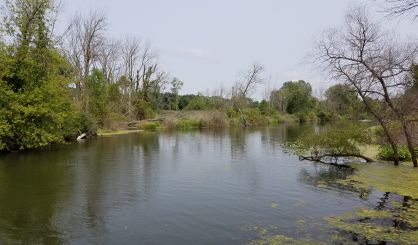 The Michigan Department of Natural Resources says the largemouth bass virus that killed hundreds of fish back in the early 2000s has been found in Cedar Lake in Alcona and Iosco counties. DNR Hatchery Manager Martha Van Amberg tells us, for the most, there is no danger to humans.
"Fish carry quite a few pathogens, none of which infect humans as long as the fish is cooked thoroughly," Amberg said. "Even in this case, it's fine as long as people are cooking their fish before they eat it. That's always the recommendation w make for anything."
The virus spreads by anglers moving live, infected fish. It also spreads by the use of contaminated gear or boats.