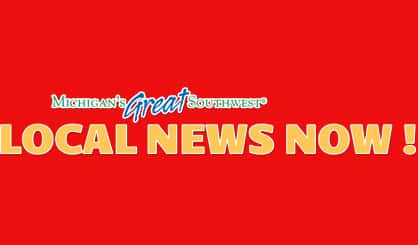 Actress and activist Jane Fonda is returning to Michigan for a get out the vote rally along with Black Lives Matter co-founder Patrisse Cullors. They will be at the Benton Harbor Art and Cultural Center Saturday from 5:30 to 7 p.m. to encourage voters to get to the polls. They are also going to be calling on state lawmakers to leave alone the One Fair Wage proposal that the House and Senate passed earlier this fall during the upcoming lame duck session. Fonda campaigned this summer in Kalamazoo with fellow actress Lily Tomlin in support of that proposal before Republican leaders in Lansing decided to vote on it and prevent it from going to the ballot. By doing so, making changes only requires a simple majority in the Legislature instead of a 75% majority vote if it was approved by voters.
House Speaker Tom Leonard admitted to Capitol reporters they passed the ballot initiative themselves in order to modify it before the end of the term, but GOP leaders haven't said exactly what they're planning to change. If nothing is modified, the minimum wage in Michigan will rise to $12 an hour by 2022. Additionally, the minimum wage for tipped employees, currently considerably less, will be hiked to $12 an hour by 2024.
Republican Senator Patrick Colbeck, who ran unsuccessfully for the GOP gubernatorial nomination, was one of just three Republicans in the Senate to vote against the measure. He told reporters he disagreed with what he called a "procedural gimmick" meant to avoid needing a three-quarters majority to amend the measure. Colbeck said it's "not how we should be doing things," adding "we should be debating the merits" of the proposal instead. More than 20 Democrats in the state House, however, did join most Republicans to vote in favor of the proposal.
If Democrats are able to take control of the state House in next month's elections and gain ground in the Senate, chances are good they might try to reverse any changes made during lame duck.