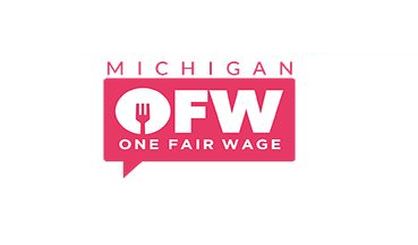 By Doug Cunningham
One Fair Wage is urging state lawmakers to uphold Michigan's constitution and not vote to thwart the will of hundreds of thousands of voters who signed petition to raise Michigan's minimum wage.
One Fair Wage's Pete Vargas says his group is urging state lawmakers to uphold Michigan's constitution by voting "no" on efforts to gut the One fair Wage proposal. That effort -Senate Bill 1171 –  would revoke the raise Michigan's tipped workers get under existing legislation.
"We believe it was a cynical ploy to undermine the will of those half million people who signed the petition. It's a subversion of the democratic process itself."
Republicans preemptively passed the One Fair Wage rather than let it go to voters as a ballot proposal in November. The legislation raises  the state minimum wage to $12 in phases by 2022. It also gives tipped workers a $12 an hour minimum wage in phases by 2024.
At the time One Fair Wage expressed concern that the GOP controlled legislature only passed it so Republicans could gut the proposal later in the lame duck legislative session. Had it gone to voters the legislature would not have had a chance to revise it.
"We're urging our lawmakers to uphold the constitution. Protect the democratic process and allow the voices of the nearly half a million Michigan citizens to be heard."
Vargas says if the legislature weakens the One Fair Wage legislation, it would be unconstitutional and his organization would likely sue.