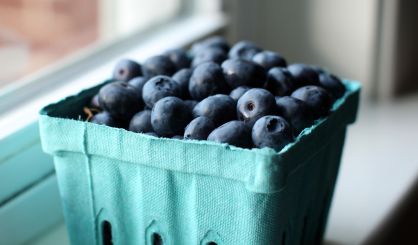 The blueberry crop in southwest Michigan has been weak this year. Michigan State University Extension fruit educator Mark Longstroth tells WSJM News growers are hurting.
"We had a really disappointing year in blueberries," Longstroth said. "We think that we harvested about 66 million pounds in Michigan and our average is close to 100 million pounds, and so we're off by quite a bit. It's actually the lowest crop since 2005."
Longstroth says a hot May is at the root of the problem.
"The very hot weather caused the flowers to open very quickly and age very quickly so they weren't available to be pollinated for a very long time, and the hot weather was hotter than the bees like," Longstroth said.
Longstroth says blueberry growers reported seeing a lot of green fruit falling off their trees, and generally smaller blueberries. He says the growers can only hope next year will be better. Michigan is third out of the states in blueberry production, with Washington and Oregon topping the list. Van Buren County is the top Michigan county for blueberries.