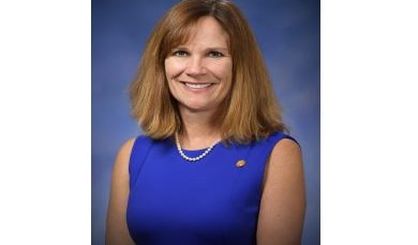 State Representative Mary Whiteford of Casco Township has been named to the Michigan House Committee on Committees. That's a body that decides which lawmakers get assigned to which legislative committees when the new term begins in January. Whiteford tells us the body's got its work cut out for it.
"We have a lot of new members," Whiteford said. "Over 40 new House members are coming in, and everybody gets a chance to request being on a different committee at the state level. We have Natural Resources, we have Agriculture, we have Health Policy, we have Tax Policy. So a lot of different policy committees."
Whiteford says that with more than three dozen new House members arriving at the Capitol in 2019, the Committee on Committees has an important job. It will disband once its made its committee assignments. Also serving on the body is state Representative Pauline Wendzel of Berrien County. Meanwhile, state Representative Beth Griffin of Mattawan has been appointed to GOP Policy Action Plan Committee. It will collect policy ideas to build the House Republican action plan for the next two years.