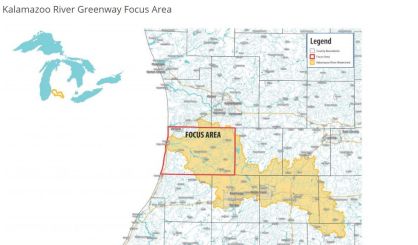 A plan to make improvements along the Kalamazoo River in Allegan and Kalamazoo counties could soon come to fruition. State Representative Mary Whiteford tells us she's meeting Friday with the Outdoor Discovery Center to get information on its master plan for the Kalamazoo River Greenway. It focuses on recreation, conservation, and education. Whiteford says there are many ways the greenway could be improved.
"There's kayaking, there's fishing, there's hiking, there's biking," Whiteford said. "One thing that came up last year is somebody fell into the river in the Otsego area. The police officers couldn't get to him because there weren't safety points, access points, and so we could address access points and safety as well."
The Michigan Department of Environmental Quality gave a grant to the Outdoor Discovery Center to come up with the master plan. Whiteford will learn more at a meeting with them. Public hearings will be held on the ideas moving forward. You can learn more about the project right here.