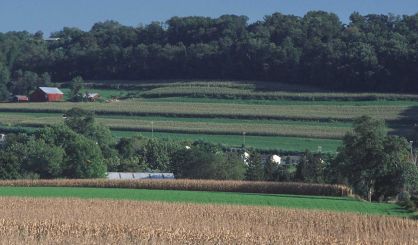 Michigan soybean farmers are feeling the effects of the trade war between the U.S. and China since China has not been buying their soybeans. An educator with Michigan State Extension in Isabella County, Paul Gross, told Michigan News Network sales to China have dropped 98% this year.
"There's a lot of things happening right now, especially this weekend with the G20 meeting in South America, and there's a lot of anticipation of an agreement or lack of an agreements, and so it's just kind of a wait and see right now to see how that comes out," Gross said.
Gross says Michigan farmers have lost a huge portion of soybean sales to China because of tariffs, but he's cautiously optimistic for a trade agreement. He tells us Michigan farmers are watching this weekend's G20 summit closely for any news about soybeans.