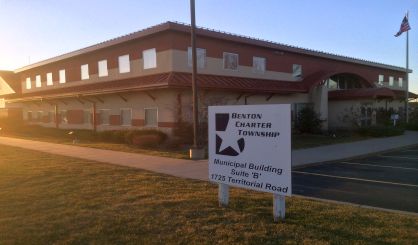 A new year brings a new chief of police for Benton Township. With the retirement of former Chief Vince Fetke, Chief Brian Smit started this week. Smit tells WSJM News he's excited to move up in the department from the role of detective-lieutenant. He's been with the Benton Township Police Department since 1996, having previously been an officer in Benton Harbor for two years. He says he wants to engage the community so people know him.
"I think it's important that the community knows the chief of police and he's visible in the community," Smit said. "I'd like to be able to get out and attend functions within the community and just have people not be intimidated or anything like that by the police, and just to feel free to come up and talk."
Smit says he enjoys working in Benton Township and appreciates all of the opportunities the police department offers. He's originally from Dorr, south of Grand Rapids, and has a wife and three kids. The biggest changes he expects to see to the department in the near future are technology-related, and says the public probably won't notice anything major being different.