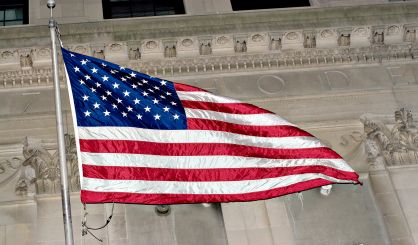 Michigan Congressman Dan Kildee has some praise for Sixth District Congressman Fred Upton. Speaking to Michigan's Big Show this week, the Flint Democrat said Upton's vote last week to end the partial government shutdown was the right thing for Upton to do.
"There are a lot of my Republican colleagues that feel the same way," Kildee said. "I wish more of them had the strength and courage of Fred Upton and were willing to actually vote the way they speak about it on the elevator, for example."
Upton made a statement following last week's vote, saying on Twitter "enough." He joined Democrats and some Republicans in the House to approve bills to end the partial federal government shutdown on Thursday. Kildee says the issue comes down to proper governance, which he thinks most want.
"Privately, and some publicly — like Congressman Fred Upton — have said 'I'm not going to shut the government down in order to get our way,'" Kildee said.
Kildee says President Trump continues to misrepresent the situation, claiming Democrats are to blame for the shutdown since they refuse to approve billions for a border wall. Kildee says Democrats have put billions of dollars on the table for border security, but Trump continues to equate security with the wall.