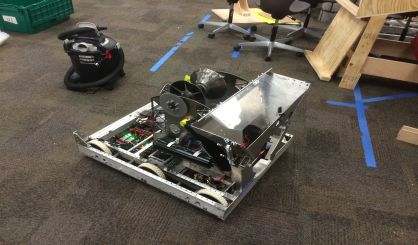 A plan that would create a new funding stream for FIRST Robotics teams across the country has been re-introduced in the U.S. House by Congressman Fred Upton. He's worked on the plan with Congresswoman Debbie Dingell.
"What we've done is introduce legislation that would provide the for minting of a U.S. coin, and the sales of that coin would go to offset the costs of FIRST Robotics across the country," Upton said.
The coin would be honor of Christa McAuliffe, the teacher and astronaut who perished in the 1986 Space Shuttle Challenger disaster. Upton says the students who take part in FIRST Robotics programs learn valuable STEM skills, and he's seen the teams in action himself around southwest Michigan. He and Dingell are hoping to get more than half of the U.S. House to become co-sponsors of the legislation in the next few weeks so it can move forward.