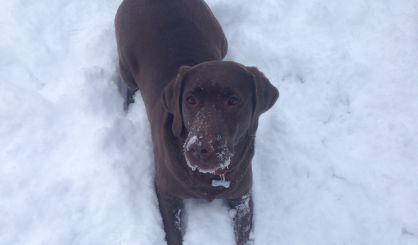 Berrien County Animal Control is urging people to get their pets inside during this storm and the coming extreme cold. Tiffany Peterson is the director of the agency and reminds people dogs can suffer severe health effects from the cold as well as people.
"Within three to five minutes, dogs can get frostbite on their ears," Peterson tells WSJM News. "But you also have to take into consideration that taking an animal that is acclimated to this weather directly into the house can make them sick, too." She recommends getting them into the garage or the basement to keep them inside the next few days. Peterson says if any animals are in immediate danger, Animal Control will seize them.
"If you need help, holler. My guys will have straw on their trucks and we'll try to help you with that, but at this point, the weather conditions are so bad they need to be brought inside."
It'll get worse before it gets better, as Wednesday's projected high temperature will be below zero.