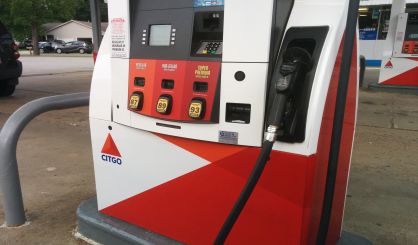 Everyone wants the roads fixed, but nobody wants to pay for it. Governor Whitmer was elected on a promise to get the roads fixed and is expected to unveil her plans for that in March. To that end, a group of former legislative leaders from both parties have been brainstorming the situation, and former Senator Bob Emerson says they've determined getting Michigan's roads up to the condition they should be is a $2.7 billion annual problem. So, their Michigan Consensus Policy Project has an idea.
"We're recommending a 5¢ increase in the gas tax on an annual basis for the next nine years," says Emerson.
That 5¢ increase would be for every year from 2021 to 2028 following a 7¢ hike next year. Whitmer is said to be considering putting all the money generated from the fuel tax to roads, which will come at the expense of the School Aid Fund. Emerson is a Democrat and his group also includes former Democratic Lieutenant Governor John Cherry, former Republican Senate Majority Leader Ken Sikkema, and former Republican House Speaker Paul Hillegonds.
Michigan's gas tax went up 7¢ a gallon in 2017, but critics say that plan is not enough. GasBuddy's Patrick DeHaan says if the plan would be enacted, Michigan's gas tax would be $1.04 per gallon by 2028.