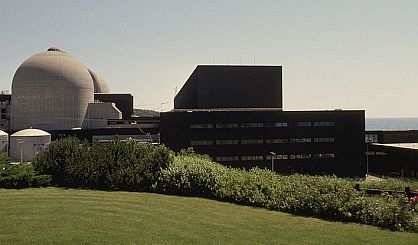 He's been the face and the voice of the Cook nuclear power plant for 24 years, and now Bill Schalk has retired. As Cook spokesperson, Schalk tells us it was his job to keep the public informed about what's going on at the facility. He was also active throughout the southwest Michigan community in a variety of other ways before retiring this past Wednesday. Schalk came to Cook in 1986 after doing television work in Fort Wayne and then working for I&M there. He tells WSJM News although the fundamental science behind nuclear power has stayed the same, some of the technology in industry has changed, and the whole energy market has evolved.
"A big change coming about with the low price of natural gas and also the emergence of renewables and the government subsidizing of renewables," Schalk said. "In that matter, it's really changed a lot."
Schalk says there are a couple of times at the plant that stick out in his mind as significant.
"Certainly the period after the Fukishima accident was memorable," Schalk said. "Kind of in the same vein immediately post-9/11. People had a lot of questions about security and about operations and about safety, as well they should."
Schalk says he always took seriously his responsibility to answer the public's questions during those and other times. He says he and his wife may move to Chicago for a while, do some traveling, and attend many Cubs games. He thinks they may still wind up back in southwest Michigan. Schalk tells us the region was a wonderful place to raise his family.