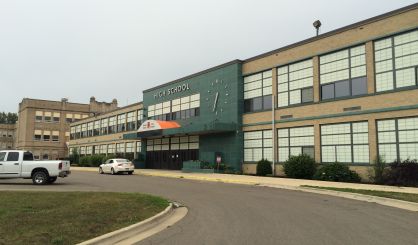 The five-year deficit elimination plan for Benton Harbor Area Schools is being reworked by district officials with the Michigan Department of Treasury. Following a meeting this week, district CEO Robert Herrera told WSJM News the preliminary deficit plan proved to be unworkable on a year-by-year basis.
"Out of a $16 million budget, we would have to allocate about $2 million just to pay back the deficit out of general operating, and it would be next to impossible to actually provide quality learning environments and just maintain our current systems and structures under those conditions," Herrera said.
Herrera says he's meeting with Treasury this week to explore options for eliminating the debt without affecting students. He says he wants to be open with the community as the picture becomes more clear. Options could include everything from new partnerships, shared services, consolidation, or even structural changes. Herrera was not confident about the idea of debt forgiveness. Herrera said the district has a yearly debt of $4.5 million it needs to borrow just to operate. On top of that is another $12 million in long term debt.