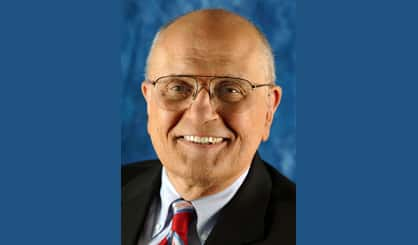 Congressman Fred Upton remembers John Dingell as a witty, hardworking, and well-versed member of Congress. Upton had to miss Dingell's funeral on Tuesday in Dearborn because the weather stopped his plane from being able to land, but he tells WSJM News he'll certainly be there for services in Washington Thursday. Upton says he worked with Dingell on a variety of issues on the House Energy and Commerce Committee and in other ways.
"John Dingell knew his stuff," Upton said. "He was one of the first folks to have a Blackberry and a cell phone that was smaller than your shoe, and he until his dying day literally tweeted out messages that – I think he has a larger tweet following than the president does."
Upton says he also worked with Dingell on the auto bailout, the opening of the communications spectrum, and more.
"We worked together, looking out for Michigan," Upon said. "The Great Lakes, the universities, the auto industry. A long list of accomplishments. Just a really decent, hard-working guy."
Upton says he met John Dingell when he was serving as a staffer back in the 80s. He notes Dingell was one of the few World War II veterans still serving in Congress, a true member of the Greatest Generation.