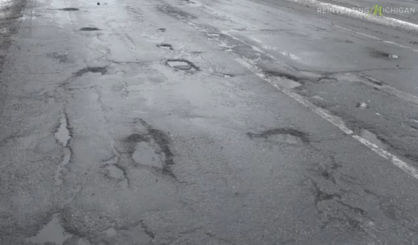 Warm weather followed by freezing temperatures along with snow and ice are the breeding grounds for road potholes. That's according to the Michigan Department of Transportation's Mark Schirripa.
"What we're going to see and what we're expecting to see are potholes, and that's pretty much the easiest way to explain it," Schirripa said. "We've had a lot of ice. There's been just as much under the pavement as it's been on top. All of those voids being created by melting ice under the pavement are going to create potholes. We've had a couple reported to us just today."
MDOT crews that plow and keep the state highways clear are also responsible for patching potholes as weather and time allows. Schirripa says anyone can report potholes on state highways by visiting Michigan.gov/MDOT.