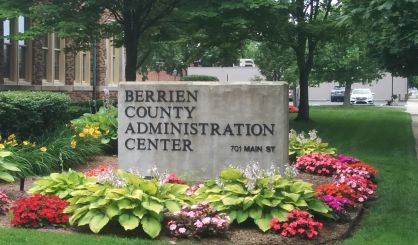 A one-year contract extension and a 2% raise will be going to Berrien County Administrator Bill Wolf following his annual performance evaluation by the Berrien County Board of Commissioners. Personnel Committee Chair Bill Chickering said at this week's meeting Wolf was given a score of 3.7 out of 5 when rated by the 12 commissioners in several different categories.
"Bill is exceptionally professional, he is always very well-prepared, I think always great information that is being given to us, education for us and keeping us abreast of issues," Chickering said. "He's open to anything that we as a commission need and want, and so I think exceeding expectations is a great rating for him."
Chickering told WSJM News the rated categories include budgeting, management of county business, management of departments, personnel, staff development, and communications. A resolution extending Wolf's contract will come up at the next commission meeting. Chickering also said a new way of evaluating county employees is being drafted that will be more efficient and allow for more clear communication. He told us Wolf has been county admin since 2005.