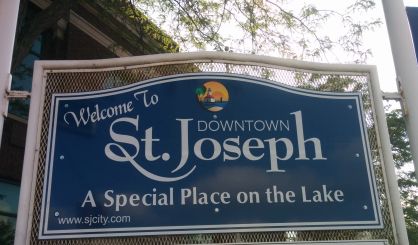 This will be a busy weekend in downtown St. Joseph as St. Joe Today looks to inspire some spring fever. Director Amy Zapal tells WSJM News the brand new March Mannequins will be held Saturday. It replaces the old Live Mannequins that would be held in the winter.
"It's very much along the same lines," Zapal said. "The theme this year is Awkward Family Photos so I think there will be lots of fun, and it will be a really happy way to spend a Saturday evening in downtown St. Joseph."
Zapal says there will be live mannequins posed in shop windows Saturday from 7 to 8:30 p.m. Meanwhile, a Build Your Way Around Town Lego display will be up at Shadowland Ballroom. Builders from the Western Michigan Lego Train Club will start construction on Friday and be out there through Sunday. Zapal says the Shadowland display is just part of a month-long series of Lego builds all over town. You can find out more at St.JosephToday.com.