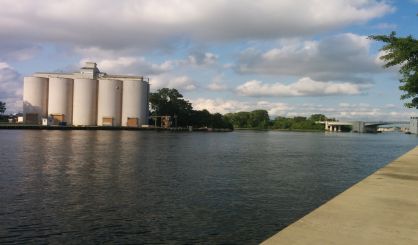 Berrien County is pursuing a Michigan Department of Natural Resources Waterways Grant to develop four public access points along the St. Joseph River in St. Joe and Benton Harbor. The Berrien County Board of Commissioners approved the move late last month. Cornerstone Alliance President Rob Cleveland tells WSJM News the idea is to spend about $350,000 on new infrastructure so the river can be used for travel by anyone.
"This is the first step in allowing people better access," Cleveland said. "We will be adding some infrastructure, some temporary, transient-type stops that will provide better access to the public."
Eventually, the four access points could allow for Cornerstone to partner with a private entity for things like water taxis.
"The hope is that we will find people in the community who are interested in leveraging the infrastructure toward a business that will create jobs and new investment in the community."
Cleveland said the access points could benefit communities all along the river if additional access points are allowed. Cornerstone Alliance is willing to pitch in about $150,000 in a match if the state grant is approved. The county will apply by April, and if approved, construction could be next year.