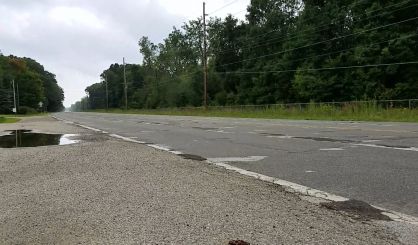 The Berrien County Road Department and the Van Buren County Road Commission will implement seasonal weight restrictions to try to protect the roads from damage as the spring arrives. Van Buren County Road Commission Engineer-Manager Larry Hummel tells WSJM News when there has been an extended period of freezing weather, frost builds up under the road. As it thaws from surface on down, the road up top is in danger.
"When we have that freeze-thaw condition where we're getting more thaw, it's essentially just a lot of water below that pavement surface and so we have almost no support in some cases, which is where we start to see that road network really vulnerable."
That's why the Michigan Department of Transportation, local road departments, and road commissions enact frost laws around spring, limiting the weights that commercial and agricultural organizations can haul. Hummel says the rules take effect March 11 and could be in place for a few weeks or months. Anyone with questions should contact their local road agency.