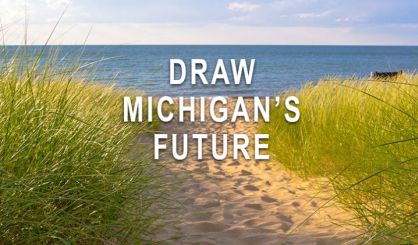 Michigan Secretary of State Jocelyn Benson has announced a new website that will track progress on the redistricting process in the state. She tells WSJM News her office is preparing to put out applications to serve on the new 13 member redistricting commission created by a ballot proposal last year. This commission will replace the old system of having state legislators set up voting districts. Benson says anyone interested can check RedistrictingMichigan.org.
"It will be an opportunity, as we gear up toward the application process, for our citizens to follow along with the application as it develops, provide feedback on the application itself before it goes live, and then later this year we will launch a portal through the website where voters can apply to serve on the commission," Benson said.
Last November, Michigan voters approved changes to the state's constitution setting up the commission with exclusive authority to adopt district boundaries for the Michigan Senate, Michigan House of Representatives, and U.S. Congress every 10 years. It's the secretary of state's responsibility to facilitate the commission. Benson says applications to serve will be taken later this year. She says only regular citizens will make up the body.