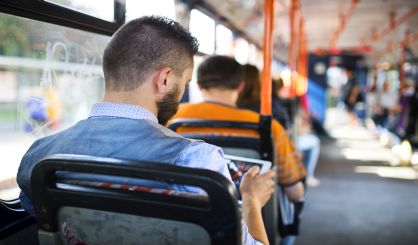 The Disability Network of Southwest Michigan is planning a transportation forum for next month. Program Director Lewis Whalen tells WSJM News the event will be a chance for anyone to ask questions and express concerns to representatives of Berrien County transportation agencies.
"This transit forum is for anyone in the community that utilizes public transportation in Berrien County and wants to voice their opinion about the different services and what they would like to see from the transit system to better meet their needs," Whalen said.
On hand will be representatives of Dial A Ride, Berrien Bus, and others. Whalen says the Disability Network does hear from members of the community who find transit around Berrien County to be difficult and unnecessarily complicated. The forum will be Friday, April 12 at 1 p.m. at the Disability Network's office on Lakeview Avenue in St. Joseph. Those who plan to attend are asked to call the Disability Network of Southwest Michigan to let them know.