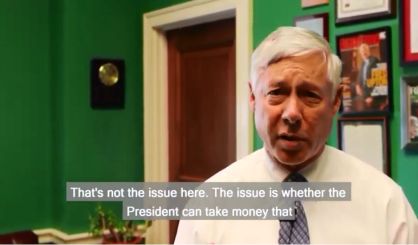 Congressman Fred Upton is among the members of the House of Representatives to vote in favor of an override of President Trump's veto of a resolution against his emergency declaration for the border wall. Upton says he has voted in favor of increased border protections many times, but that is not what this is about.
"The issue is whether the president can take money that was appropriated for one purpose, and without the consent of Congress, spent it for something else," Upton said. "The Constitution is pretty clear. Only Congress can initiate spending and taxing decisions."
The president issued the emergency declaration in order to move funds to his border wall project. The House was still short of the number of votes it needed to override the presidential veto. Upton says the matter will likely be decided by the courts in the end.