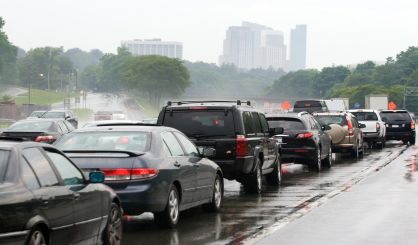 Michigan's mandatory fee to cover unlimited medical benefits for injured drivers is rising to $220 a year in July, which is a record high. When implemented, the fee will be more than double what it was 10 years ago. Currently, drivers pay $192 per vehicle every year, so the increase will be $2.33 per month on a monthly auto insurance bill.
The Michigan Catastrophic Claims Association announced the higher assessment Wednesday, citing a higher number of claims, rising medical care costs and lower-than-expected investment earnings. The fee revenue largely covers care for people with brain, spinal cord, back and neck injuries. Michigan is the only state to require unlimited lifetime coverage for medical expenses resulting from auto crashes, and changing that coverage is at the heart of current efforts in the Legislature to overhaul the system. The no-fault system was put in place in the early 1970s and attempts to make changes to it have fallen short for over a decade at the state Capitol due to the lobbying power of the MCCA and the medical community. Opponents blame the coverage for the reason Michigan's auto insurance premiums are the most expensive in the country.
The Associated Press contributed to this report.