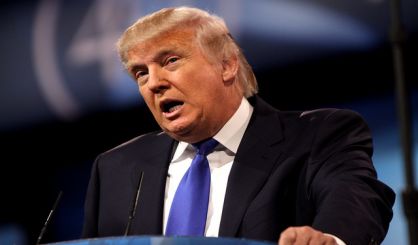 It's likely to be a combination victory lap and campaign rally Thursday night at Van Andel Arena in Grand Rapids. President Trump is returning to west Michigan to speak at the downtown stadium for his first public event after claiming full exoneration regarding accusations of Russian collusion in the 2016 election. Michigan Republican Party chairwoman Laura Cox is pumped.
"My guess is it's going to be electrifying," said Cox. She does expect the President to hit on the Mueller report.
"This is a campaign rally and he is absolutely at his best when he has these rallies. It energizes folks, it's very exciting to be part of, and we are just so excited that the first time after the Mueller report, it's going to be in Michigan," Cox added.
The President's rally will be at Van Andel Arena. The city of Grand Rapids will have the downtown streets around the stadium closed off starting Thursday afternoon.