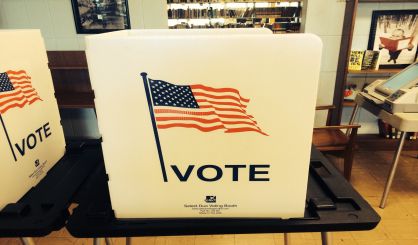 The new Michigan Election Security Commission created by Secretary of State Jocelyn Benson is expected to release a set of recommendations to improve the integrity of Michigan's elections by the end of the year. Benson tells WSJM News she set up the body to get the input of elections and computer experts from around the country. We asked if she has any predictions for what the body will recommend.
"I do anticipate a recommendation creating a permanent office of election security which does not currently exist in the state of Michigan," Benson said.
Benson says a constant effort needs to be made to secure the state's elections.
"We need to ensure that we are protected against future threats, emerging threats that can come with any day, with any election."
Included on the board of the Election Security Commission are the clerks of Kalamazoo, Wayne, and Ingham counties, a University of Michigan computer science professor, and a former Colorado secretary of state. The commission begins meeting next month.