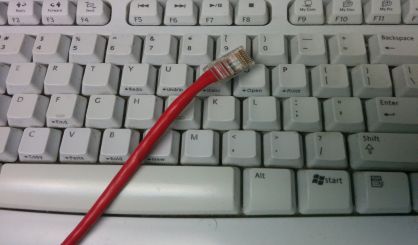 Berrien County Commissioners are hoping to help spur the roll out of broadband internet in rural areas. Commissioner Teri Freehling tells WSJM News the Finance Committee will present a resolution of support next week for broadband development. She says she and other commissioners have been in talks about the need for reliable and fast internet.
"Our rural communities are utilizing broadband in a way where it's not just an accessory, but it's a necessity, a tool to do business," Freeling said. "We just want to make it so that when people consider moving to Berrien County, that broadband is not that option that hinders them from that choice."
Freehling says private companies sometimes don't expand broadband into rural areas because they don't see a return on the investment, which is why the county could seek grants to help. She says the federal standard for high-speed is 25 megabits per second download, and right now, there are some areas in northern Berrien County that aren't able to get 10 megabits per second. Commissioners would like to see that change.