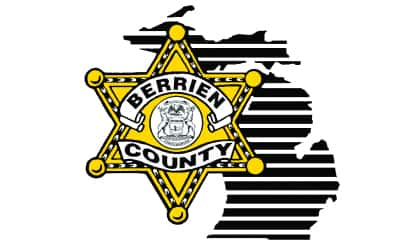 A Medal of Valor from the National Sheriff's Association has been awarded to a Berrien County Sheriff's deputy. At this week's meeting of the Berrien County Board of Commissioners, Undersheriff Church Heit introduced Deputy Paul Grenon. He said Grenon risked his own safety to help a man in distress last year.
"This was an incident where we had a suicidal subject," Heit said. "We were assisting the St. Joseph Department of Public Safety. [The subject] started the house he was in on fire, and Paul went in with the fire department to bring him out, and turned him over to the proper medical authorities."
Heit said Grenon received the national award for his "outstanding personal bravery, intelligently performed, in the line of duty at imminent personal hazard of life." County commissioners gave Grenon a standing ovation. Grenon is a previous recipient of a Berrien County Sheriff's Department Lifesaving Award.