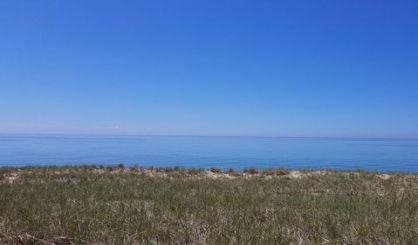 The Great Lakes Restoration Initiative is not going to be gutted in the federal budget after all. President Trump had included a 90% slashing of the program's funding in his budget proposal, but announced in Grand Rapids Thursday that he fully supports the efforts to clean the lakes and protect against invasive species.
"I support the Great Lakes. They're beautiful, they're big, and I'm going to get full funding of $300 million for the Great Lakes Restoration Initiative," Trump said to loud cheers, adding "which  you've been trying to get for over 30 years."
Actually, the GLRI was established under former President Obama to expand on a program enacted under the George W. Bush administration and does not date back three decades.
If Trump follows through, that will prevent a showdown with Great Lakes states lawmakers, as a bipartisan coalition led by Congressman Fred Upton and Senator Debbie Stabenow had pushed back and won the previous two times Trump tried to get rid of the funding. In a statement after Trump's rally at Van Andel Arena, Upton called it "a huge win for Michigan – GREAT news for our Great Lakes."