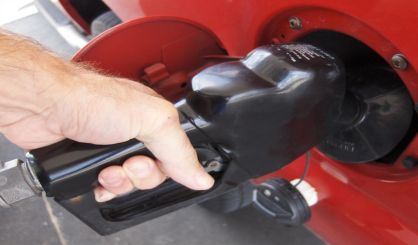 The Coloma Township Police Department is advising residents to be vigilant when they pump gas since a couple of razor blades were reported hidden in a pump handle at the local Speedway Monday. Chief Wes Smigielski WSJM News us an employee called it in.
"Two razor blades were found in the gas pump," Smigielski said. "When a costumer took the pump [handle] off to pump gas, they fell out of the handle on to the ground."
The customer wasn't hurt. Smigielski says the gas station employee found six more razor blades on top of the pump.
"We did look at video, so when people see it on Facebook and ask questions about whether we looked at videos or not, we did," Smiegielski said. "Unfortunately, we can't see anything because we don't have a time frame. Some of the videos record over themselves, and we only have a certain amount of time in which we can look, and we did not see anything in that time frame."
Smigielski says all of the gas station's other pumps were checked and were safe. Same goes for other gas stations in town. Anyone who may have seen something suspicious at that gas station is asked to contact the Coloma Township Police Department.