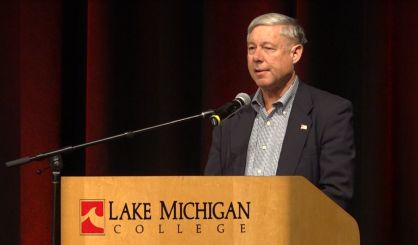 Congressman Fred Upton is pleased the report on special counsel Robert Mueller's investigation into Russian interference in the 2016 presidential election will be released on Thursday. He tells WSJM News he's not in Washington right now, but he looks forward to the information going public.
"I voted with 419 other House members several weeks ago to make the Mueller report available to the public," Upton said. "My sense is that much of this report will b made public. I understand that there will be some redactions because of laws on protecting the privacy of some folks relating to a grand jury investigation, maybe some of the techniques that are used."
Upton says he's anxious to read the roughly 400 page report, adding he understands there will be reasons given for each redaction.