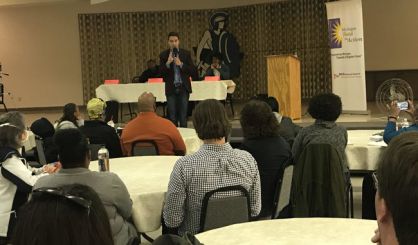 A town hall meeting was held Tuesday in Lansing to talk gun violence. It was part of a nationwide tour hosted by a group called Guns Down America, which also stopped in Flint Monday night. Topics of discussion included two bills. The first, House Bill 4283, a "red flag" bill, would allow police to remove guns from a person who threatens violence if family or friends petition a judge. Linda Brundage with the Michigan Coalition to Prevent Gun Violence says it would prevent many tragedies.
"It will save lives. This is legislation that about 15 other states have. Connecticut has had it for about 15 years and so it's very, very well researched. It will particularly save lives relative to suicide."
The bill also would prevent those people from legally buying more firearms. The second bill, House Bill 4511, would make it possible to charge a felony if someone leaves a loaded weapon unattended and a person is killed as a result. Opponents say the laws infringe on the Second Amendment right to bear arms.