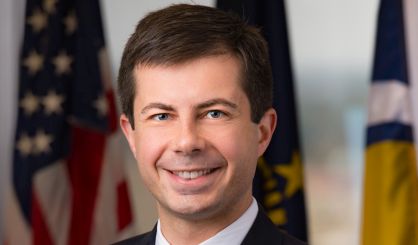 South Bend mayor and Democratic presidential hopeful Pete Buttigieg is speaking out about the wave of anti-abortion laws being passed by state legislatures around the country. At the City Club in Chicago, he said writing into law the Roe v Wade landmark U.S. Supreme Court ruling that legalized abortion is an idea "that deserves to be taken seriously."
Buttigieg says he understands abortion is a controversial topic.
"There are people I love, people I trust, people who support me politically, who view this issue differently than I do," said the mayor. "But I must say, that I don't think that you are free in this country if your reproductive health can be criminalized."
He also talked about Alabama's new law.
"To see in Alabama that if someone is raped and she seeks an abortion, the doctor who treats her will be penalized with a longer prison sentence than her rapist. It makes me question whether the discussion about freedom in this country has gone off the rails."
In addition to that measure, Missouri is set to enact a ban on abortions after the eighth week of pregnancy. The only exception would be to save the life of the mother, and victims of rape or incest would be forced to give birth to the baby. Michigan lawmakers this week voted to outlaw dilation & evacuation abortions, though Governor Whitmer will veto the legislation.