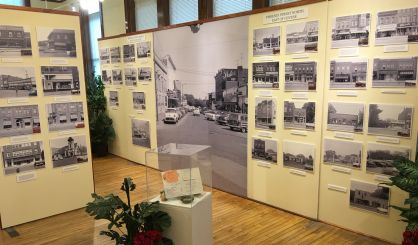 A new exhibit on the history of South Haven will take you on a trip through time. The Historical Association of South Haven's Jim Ollgaard tells WSJM News they're hosting "Coming Home — South Haven, 1956." Ollgaard says iconic local photographer Richard Appleyard spent a week in 1956 going around town taking photographs to preserve the memory of South Haven before the post-World War II boom changed things.
"He had the police put cones out so that no cars would park in front of the buildings, and went around with one of those three by five cameras that the old reporters used to use on a tripod and took pictures of every building in town," Ollgaard said.
Olggaard says the historical association retook Appleyard's photos last fall, and the exhibit will show all of those old and new photos side by side. The debut reception for "Coming Home — South Haven, 1956" was last week. It will likely be up for the rest of the year.