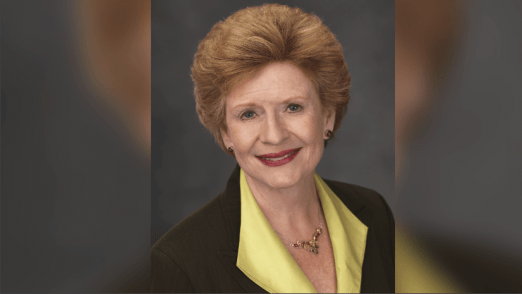 The Brandon Road Lock and Dam in Joliet, Illinois is set to receive several upgrades over the coming years in the battle to keep Asian carp out of Lake Michigan. U.S. Senator Debbie Stabenow and Congressman Fred Upton led most of Michigan's congressional delegation on a tour of the facility this week. WSJM News asked Stabenow if the final plan put forth this year by the U.S. Army Corps of Engineers is feasible and if it will work.
"This is a very feasible plan. It's taken a number of years to get to this point," Stabenow told us, and explained what's been behind some of the delay. "We have to balance out the need for commercial traffic and boating and the barges going through the river and the needs of Chicago and Illinois, and at the same time, we've got to stoop these carp."
The main issue now is coming up with the funding for the work.
"We are putting money into this next year's budget that starts October 1 for the project engineering and design, and that's the first step," said Stabenow.
Great Lakes states will also contribute to the project. That had been held up by former Illinois Governor Bruce Rauner, despite consistent lobbying by former Michigan Governor Rick Snyder for Illinois to get involved financially. Stabenow says Governor Whitmer is just as committed to keeping the carp out of the Great Lakes, as is Illinois' new governor, JB Pritzker.