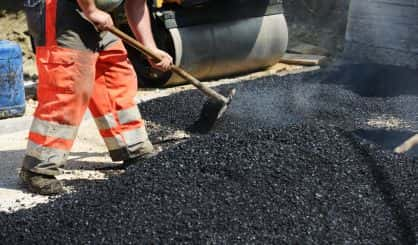 There will soon be plenty of street work going on in Benton Harbor as the city commission this past week approved about $1 million in projects, all funded through the new city income tax. The road asset management plan the body considered is a way for immediate work to get underway to make the streets safer, said City Manager Darwin Watson. He told commissioners at a meeting on Monday the initial allocation will be spent to ensure roads with a PASER rating of poor would be made safe for travel in 2019. The work is focused 80% on local, neighborhood streets, and 20% on major streets. Mayor Marcus Muhammad called the vote to proceed historic.
"This is just a start, but I think that, collectively, this is an example of when we work together, the good that can come to the residents of the city of Benton Harbor," Muhammad said.
The affected streets are throughout the city. There will also be improvements made to sidewalks and alleys. Mayor Muhammad reflected on the long road toward getting the income tax approved, and said Benton Harbor is an example of how to use that money well. Requests for bids on the first projects will go out this week.