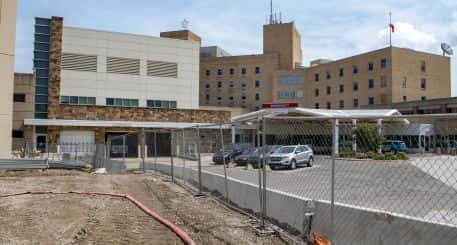 Spectrum Health Lakeland will have a new parking lot open by the end of August for the Emergency Department. The construction of the hospital's expanded Pavilion has eliminated what was the emergency room parking for the last few years, but that's about to change. Safety and security director Rich Matthews says there will be 32 more spaces, as well.
"With the expansion of the new Pavilion that we're building, we decided to increase that parking," says Matthews. "So we've pretty much doubled the parking from what we had before."
Matthews says they don't have an exact date in August for the opening of the new parking, adding it's going to be weather-dependent. He does say it will be ready by the end of August at the latest, however. Matthews adds Spectrum Health Lakeland is appreciative of the patience and understanding shown by the community during the renovations, and says those who need the emergency room can drive right up to the door and ask for security to park their car for them when needed.