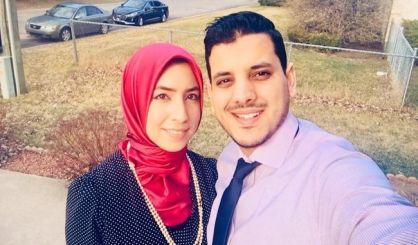 A Michigan group that advocates for Muslims has filed a civil rights complaint against Tim Hortons restaurants, claiming a worker refused to serve a Muslim-American couple and told them to "Go back to your own country." At a news conference Friday, the Council on American Islamic Relations' Michigan chapter planned to release video from the incident, which it says took place at a Tim Hortons restaurant in Ypsilanti on June 28. Amy Doukoure, a staff attorney for CAIR, says things went downhill when the couple said their coffee order was wrong and asked for a replacement or a refund.
"The clerk at Tim Hortons screamed at them the 'B' word, and then said, 'Go back to your own country.' And she turned to the clerk and she said, 'This is my country, I was born in Lansing, Michigan. You can't say that to me. I belong here.' And the clerk was like, 'Oh, do you? Do you really? You don't belong here.'"
Doukoure notes her agency has gotten twice as many complaints of anti-Muslim harassment and discrimination this year compared to last. She says the couple in this case is seeking an apology and wants the company to conduct sensitivity training.