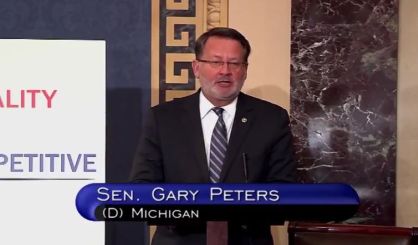 Speaking to those at the NAACP Convention at Cobo Center Monday morning, U.S. Senator Gary Peters of Michigan said a fundamental part the United States is equal opportunity for all Americans. He said President Trump's recent rhetoric goes against that.
"When you have a president who says it's time to go back because he wants to delegitimize the voices of American citizens, he is wrong, we will stand up to that, and we will tell him in no uncertain terms that that is unacceptable in this country," Peters said.
Trump tweeted Congresswomen who are critical of his administration — like Michigan's Rashida Tlaib — should go back to their own countries. Tlaib was born in Detroit. She said Monday she's not going anywhere until she sees Trump impeached.