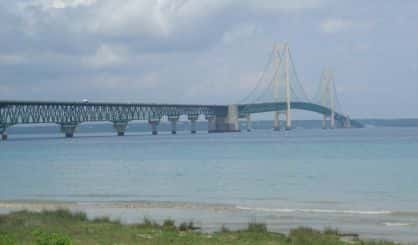 The Mackinac Island ferry was temporarily turned into an emergency rescue boat this week. Captain Mike North told Michigan News Network this week the Joliet ferry was docked when they heard an eight-year-old girl was floating away in her inflatable raft-chair.
"The parents were right there, but the wind was blowing with the current or whatever it was, and it just carried her out of their reach very quickly," North said. "We had probably about a 25 to 30 miles per hour wind, and it was blowing her out to the open lake pretty quick."
The girl's mother says she nearly drowned trying to reach her while another man who tried to save her had to be pulled to safety on a wave-runner. The captain says the girl was "a little scared and a little cold," but is now back safe and sound with her parents.