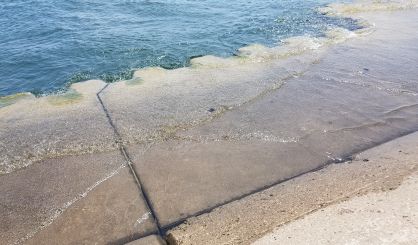 The U.S. Army Corps of Engineers is warning swimmers to stay away from structures like breakwaters and piers in the Great Lakes. The Detroit District's Cindy Jarema tells WSJM News the high water levels mixed with wind make for dangerous currents.
"Depending on the direction of the wind, there's something called a longshore current," Jarema said. "If the wind is blowing the water up alongside parallel to the shore, once it hits a structure or pier coming out from a harbor or beach, it's going to turn and chance direction and follow that structure up and out to the open lake."
Jarema says it's tempting to venture out on to structures like breakwaters or piers, but it is not recommended this year, especially when it's windy. She also says the high water levels have submerged many docks and other structures, creating a hazard for boaters. Jarema recommends wearing a life jacket.