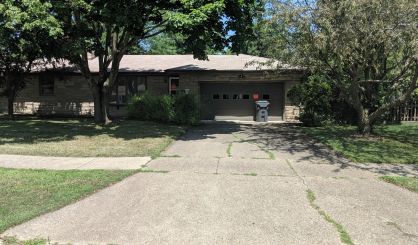 Coming up Tuesday will be the next Berrien County Land Auction. Berrien County Treasurer Bret Witkowski tells WSJM News the land bank will auction off properties that were seized in foreclosure, and this year there is one that has attracted a huge amount of interest. It's a house at 317 North Veronica Court in St. Joseph.
"Great neighborhood, a great city, and the house, sadly, the people just walked away from, and didn't pay the tax bills for three years," Witkowski said.
Witkowski says he's holding an open house at that property this Sunday. It will be from 5 to 7 p.m. If you want to check the place out before the auction, that's your chance. As for other noteworthy properties on the auction block…
"There's an empty lot off M-63 North on a lake in a gated community valued at $268,000 that people let go," Witkowski said.
Witkowski says there's also an empty lot on M-63 in a gated community. In total, there will be 258 parcels available at next Tuesday's auction. It will be at the DANK in Sodus Township on Tuesday. Doors open at 8, and the auction starts at 9:30. If you aren't there by 9:30, you can't bid. Witkowski says everyone who plans to bid has to make a $500 deposit at the start, and then they get their deposit back if they don't buy anything. You can see the current land auction book right here.
Pictured: the home at 317 North Veronica Court.