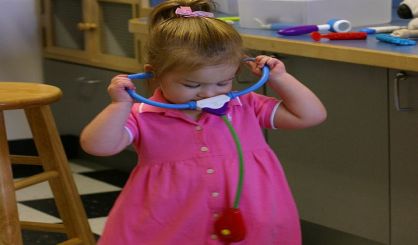 It's back to school time, and while parents are buying backpacks, pencils, and notebooks for their kids, the Michigan Department of Health and Human Services is also hoping they'll add vaccinations to their checklists. Spokesperson Lynn Sutfin tells WSJM News given recent events, it's important for kids heading back to school to have all of their shots.
"The whole country is still in the midst of a measles outbreak, one of the biggest we've seen in years, and so it's something we're very concerned about."
Sutfin says there are 16 diseases that can be easily preventable, noting just 59% of Michigan toddlers and 40% of Michigan teenagers have all of their vaccines. She says it's a parent's duty to get their kids vaccinated.
"Not only does it protect your child from getting a vaccine-preventable disease, it also protects other children that may not be able to be vaccinated due to other health issues. So, basically, when you are vaccinating your child, you are protecting the community."
Doctors, nurses, and public health experts all spoke at a press conference at Beaumont Health's vaccination clinic at River Rouge High School Thursday to get that reminder out there. Sutfin says your child's doctor should have all the info you need. Also, their school should let you know which vaccines are required. Failing that, she recommends checking out IVaccinate.org or calling your county health department.