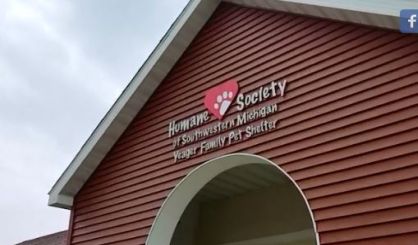 Now that the Humane Society of Southwestern Michigan has managed to pay off its new shelter, it's planning to celebrate this weekend. Director Jill Svoboda tells WSJM News an open house will be held Saturday from noon to 2 p.m. They're going to burn their mortgage now that it's paid off.
"We're going to burn our mortgage papers and just celebrate," Svoboda said. "It's going to be a fun day of celebrating and reminding people that we're here at the new building, and we're inviting everybody in to come and take a look at all of our animals."
Svoboda says the Humane Society paid off $2 million in a little more than a year thanks to community support.
"Every donation has helped us get to where we are, and the whole community is involved in that. It's pretty cool to see. We're very excited that we did it in such a short amount of time."
Saturday's open house will begin with the brief mortgage burning ceremony. Then everyone can tour the new shelter on M-139 and meet the animals. Svoboda says the shelter is all full now, so there will be plenty of dogs and cats to check out.