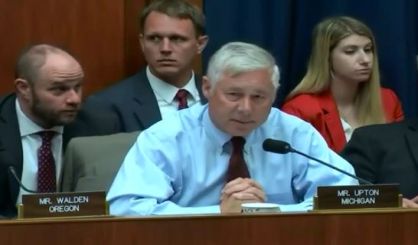 On his first day back in Washington, D.C. this week, Congressman Fred Upton sat in on a House Energy and Commerce subcommittee discussion on maternal health disparities. He tells WSJM News recent studies have examined mortality rates among new mothers.
"It's sad to say that 60% of deaths for mothers delivering children and post delivery, those that die, 60% of them are preventable, and so we're trying to work with the states, with Medicaid, we're trying to work with the AMA and hospitals," Upton said.
Under current rules, women are taken off Medicaid two months after giving birth, but it's been found a third of maternal deaths happen within a year of that birth. Democratic legislation would extend Medicaid to cover that year. Upton says there appears to be bipartisan support for some measures to address the disparities.